Customer Reviews
Nice Shade
Nice & fits well
09/18/2021
Amy

Singapore
Doesn't last
I bought this pair in Jan 2021 and it has always been well taken care of. The temples came off today when the sunglasses slipped off my hair (was wearing it on top of my head for a while as I stepped into a restaurant from outdoor) and when my friend and I tried to fix them back (each of us tried to fix 1 temple back), the hinges cracked. I am devastated because it has served me well since January, so I am thinking if it is part of wear and tear, that it can only last this long due to the material used, that it became brittle? Do you sell just the temples? Otherwise, I totally love it, for the lightweight and it really stays on well while I am paddling aggressively on a dragon boat.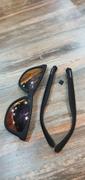 08/17/2021
Joyce C.

Singapore
Stylish & Lightweight
Love the Shades so much. The material is of good quality and its super lightweight, won't bounce and its so stylish. I love wearing it for my morning runs to shield off the harmful sun-rays from my eyes. I have already owned 4 pairs of the Shades and I may consider to get a few more if new colours emerged and suit my taste. I shall appreciate if there is any upcoming promotions so we, as loyal customers, can get our hands on these nice and good Shades. Thank you Sunday Shades!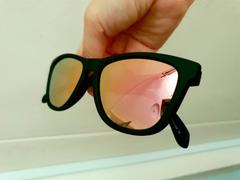 07/21/2021
Yeewei L.

Singapore
Wonderful lens
The lens is very comfortable and the shape is good. Delivery was fast too.
04/24/2021
Supattra S.

Singapore
Fit well
Fit well on the face and comfortable